Storage Container Rental Options
Our self storage containers for rent provide the extra space you're looking for to store all your belongings in one place. Our storage containers are totally leak-proof and airtight. Keeping your valuables away from moisture and other elements.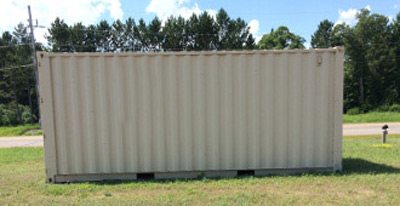 Delivery Containers
---
We have storage containers we can bring to you that are 8 feet x 8 feet x 20 feet in outside diameter. Our containers are a perfect solution for when you're remodeling, moving, or just run out of rooom for storing items. Instant Space Rentals are rented on a month to month basis for all storage containers.
On Site Containers
---
We offer three different sizes on site where you can bring your belongings to our location and store your items. These storage containers are perfect if you have bigger items and limited space at your location for a storage container.
8 feet x 8 feet x 20 feet
8 feet x 8 feet x 40 feet
8 feet x 9 feet x 53 feet
Commercial and Residential
---
We offer storage containers for both commercial and residential use.